Foundation Project Management: Tailored, in-company training to introduce your team to project management techniques.
This is an extremely popular course for teams that are beginning to work with project management, or who want to develop a more structured, unified approach to handling projects successfully.
Foundation Course Benefits:
Understand project management techniques
Learn how to plan, execute, and close a project
Customised to meet the needs of your project management team
Who Attends this Foundation Project Management Course?
This course is designed with beginners in mind. We deliver this Foundation Project Management course as an in-company training programme. This means that we come to you and deliver the training on a date that suits your schedule. We can customise the course to meet your specific goals and challenges your team faces.
Topics covered on this course include:
Project Management Framework
Stakeholder management
Project management communications
Monitoring performance
Closing a project
Delivery Style
This is a very practical workshop, with plenty of opportunity for discussion and feedback. Where possible, we focus the training around an active project that your team are working on.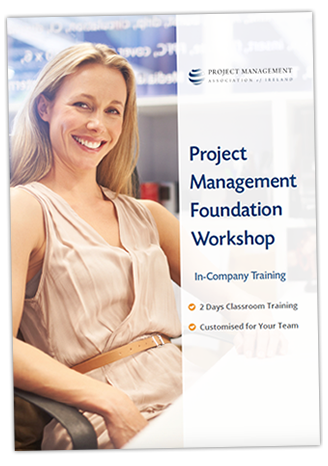 Download your Free Foundation Project Management Course brochure
Full course content
Flexible, in-company training
Getting started
Download Brochure