This course combines practical agile training with exam preparation to achieve the international Agile Master Certified (SAMCTM) qualification.
No previous agile experience is required as we will cover a comprehensive introduction to Agile. Participants will gain an understanding of agile and learn how to apply agile methods successfully to projects.
Agile Course Benefits:
Practical Agile skills
Confident understanding of Agile
Exam preparation for Agile Master Certified (SAMCTM)
Access to online study materials
Exam and certification costs included
Who Attends this Agile Project Management Course?
This course is ideal for anyone who wants to get to grips with Agile approaches to project management and achieve a recognised certification. No experience is needed, so it is suitable for all levels of experience.
What is Agile?
In its most basic form, Agile is an approach to project management that breaks a project into short phases, enabling project teams to respond rapidly to changing requirements. It's an excellent method for anyone who works on projects where the end results are difficult to define.
Topics covered include:
Introduction to Agile & the Agile Manifesto
Domains of Agile Practices
Core Values
Iterative Development
Kanban: Values, Practices, Implementation
Agile Methodologies: Scrum, XP, DSDM, Crystal, FDD
Best Fit Analysis Tool
Download our PDF brochure for detailed course content, plus information on achieving your agile certification.
How to Achieve Your Agile Certification
The path to agile certification is very straightforward to with this agile project management course. Begin by attending this 3-day, classroom-based course. Following training, you'll have access to online study materials.
The study period required by each student varies, but you will start to get an idea of the right study period for your needs during training. Finally, you will schedule and sit your 120-minute online exam. Once you pass, you will achieve your SAMC Agile Master Certified qualification.
Agile Training for Groups
We also offer this programme for groups as an in-house training programme. We can tailor the content to focus on projects and challenges relevant to your organisation. In-house training also means you can schedule training for a date that suits your team best.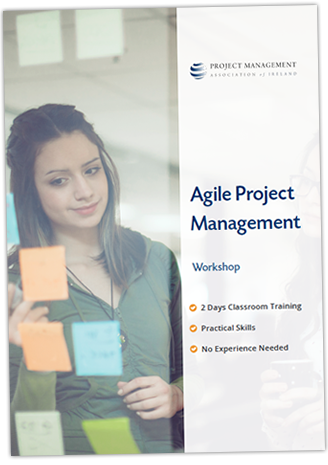 Download your Free Agile Course brochure
Full course content
Delivery style
Achieving Agile certification
Download Brochure