Format: Practical Duration: 2 Days Price: €795
A practical, 2-day course for anyone with an interest in gaining Agile skills.
Agile Course Benefits:
Practical Agile skills
Confident understanding of Agile
Option for progression to PMI Agile Certified Practitioner (PMI-ACP)® exam preparation
Who Attends this Agile Project Management Course?
This course is ideal for anyone who wants to get to grips with Agile approaches to project management. This course is suitable for all levels of experience.
What is Agile?
In its most basic form, Agile is an approach to project management that breaks a project into short phases, enabling project teams to respond rapidly to changing requirements. It's an excellent method for anyone who works on projects where the end results are difficult to define.
Topics covered include:
Agile framework
Forms of Agile including Scrum, XP and Crystal
Prioritisation schemes
Adaptive planning
Continuous improvement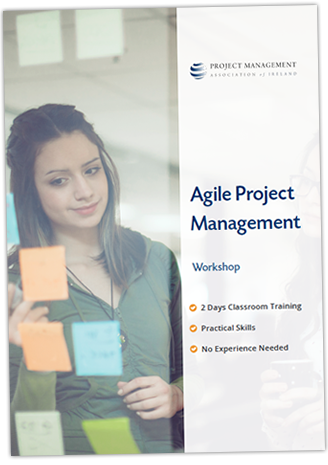 Download your Free Agile Course brochure
Full course content
Delivery style
Achieving Agile certification